The Storm of the Midwest
9/19/2022 (Permalink)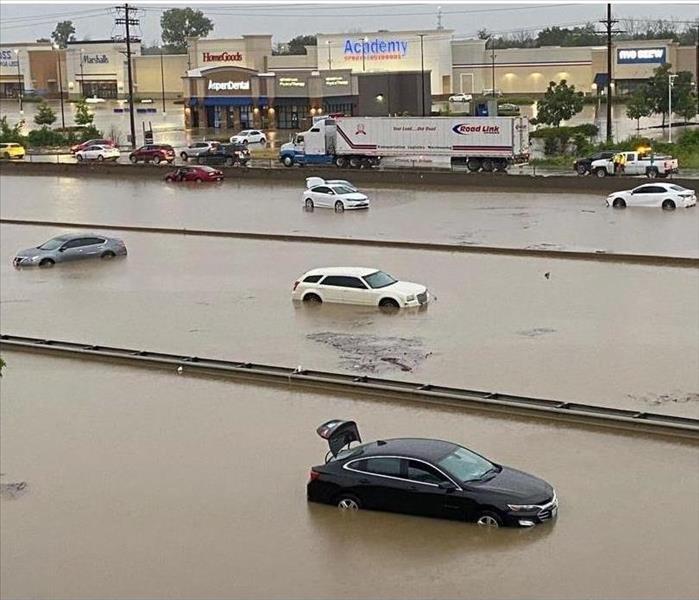 This is a local highway that flooded due to the rain making it impossible for anyone to travel until the drain was unclogged.
In late June 2022, St.Louis and surrounding areas experienced a storm of a lifetime. The amount of rainfall was historic. In days leading up to the storm, a blanket of hot, humid air draped over the St. Louis area, contributing to an atmosphere heavy with water vapor. as of 7 AM St. Charles county, where SERVPRO WOW is located, had received 8-10 inches of rain and the rain continued. A record 9.07 inches of rain fell in a 24-hour period. it was recorded as once in a 100-year event.
SERVPROs in or around this region had activated the Wilson storm team to come and help with the abundance of water damage calls.
SERVPRO of Western O'Fallon/Wentzville took care of 48 different homeowners affected by the storm. We had at least 200 calls from homeowners in need of mitigation. Most of these homeowners had to be sent to the storm team for help. We want to extend a huge thank you to all the other SERVPRO franchises that signed up to help our region and thank you to our loyal customers that waited for SERVPRO to come out and make it like it never even happened!
Thank you team Wilson Storm team!